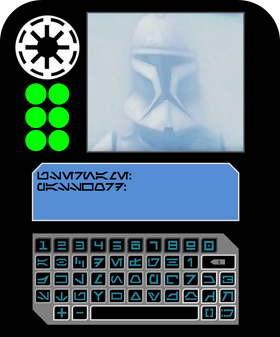 Welcome to Clone Trooper Wiki!
This wiki is about clone troopers and anything that has to do with clone troopers.
617th Attack Battalion
The 617th Attack Battalion is a unit of users that operate on Clone Trooper Wiki, editing the pages and nominating articles to better classes. If you are interesting in joining (it is very much recommended), please sign up or talk to Battalion Commander Blyndblitz.
New Editors
We are still getting some new editors due to the old Spotlight, new editors spreading the word, and such forth. Please be kind and respectful to all the new users and help them with what they need. New users, if you have any questions, please ask the Commanding Officer of the 617th Attack Battalion on his message wall: Blyndblitz.