Regulations for Clone Trooper Wiki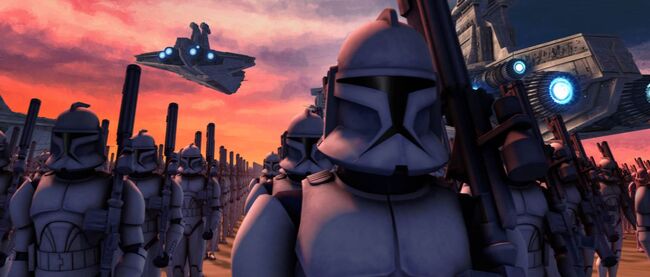 Created by: Clone Trooper Wiki's Commanding Officers



First started: June 7, 2013



The following pages are the official regulations for Clone Trooper Wiki. They outline various policies editors should follow and examples for formatting. All users should follow them to the best of their ability. Any questions or concerns should be directed to our Commanding Officers. As our wiki continues to expand and encounter new issues, the regs will be updated accordingly. Users will be notified of any major changes that may affect how they usually edit.
Regulation 1 - Edits
→ First started: June 8, 2013
→ First completed: June 8, 2013
→ Mass Revision 1 started: January 24, 2014
Regulation 2 - Media
→ First started: June 8, 2013
→ First completed: June 8, 2013
→ Mass Revision 1 started: January 25, 2014
→ Mass Revision 2 started: January 26, 2014

Regulation 3 - Templates
→ First started: June 8, 2013
→ First completed: March 22, 2013
→ Mass Revision 1 started: July 15, 2013
→ Mass Revision 2 started: January 24, 2014
→ Mass Revision 3 started: February 15, 2014
→ Mass Revision 4 started: February 18, 2014
→ Mass Revision 5 started: February 27, 2014
→ Mass Revision 6 started: March 17, 2014
→ Mass Revision 7 started: March 22, 2014 Regulation 4 - Clone Trooper Birth Date
→ First started: December 31, 2012
→ First completed: July 27, 2013
→ Mass Revision 1 started: March 26, 2013
→ Mass Revision 2 started: Decenber 26, 2017